Before discussing the Western Ghats, we need to know about Ghats first. So, what are Ghats? Ghat is a term used to identify a difficult passage over a mountain. In many cases, the term is used to refer to a mountain range itself, as in the Western Ghats and the Eastern Ghats. Now you must have got idea about the Ghats.
Now let's discuss the Western Ghat because it contributes to all the natural beauties around the Belgaum / Belagavi city.
The Western Ghats is also named as Sahyadri, so the mountain range that covers an area of 140,000 square kilometers in a stretch of 1,600 kilometers parallel to the western coast of the Indian peninsula, traversing the states of Tamil Nadu, Kerala, Karnataka, Goa, Maharashtra, and Gujarat is referred as the Western Ghats. For better understanding, you can look at the map shown below:
The region is one of the eight hotspots of biological diversity in the world, It is sometimes called the Great Escarpment of India. It contains a large proportion of the country's flora and fauna, many of which are only found in India and nowhere else in the world. It is found that the Western Ghats are older than the Himalayas.
The range runs north to south along the western edge of the Deccan Plateau, and separates the plateau from a narrow coastal plain, called Konkan, along the Arabian Sea. A total of thirty-nine areas in the region, includes national parks, wildlife sanctuaries, and reserve forests, were designated as world heritage sites in 2012.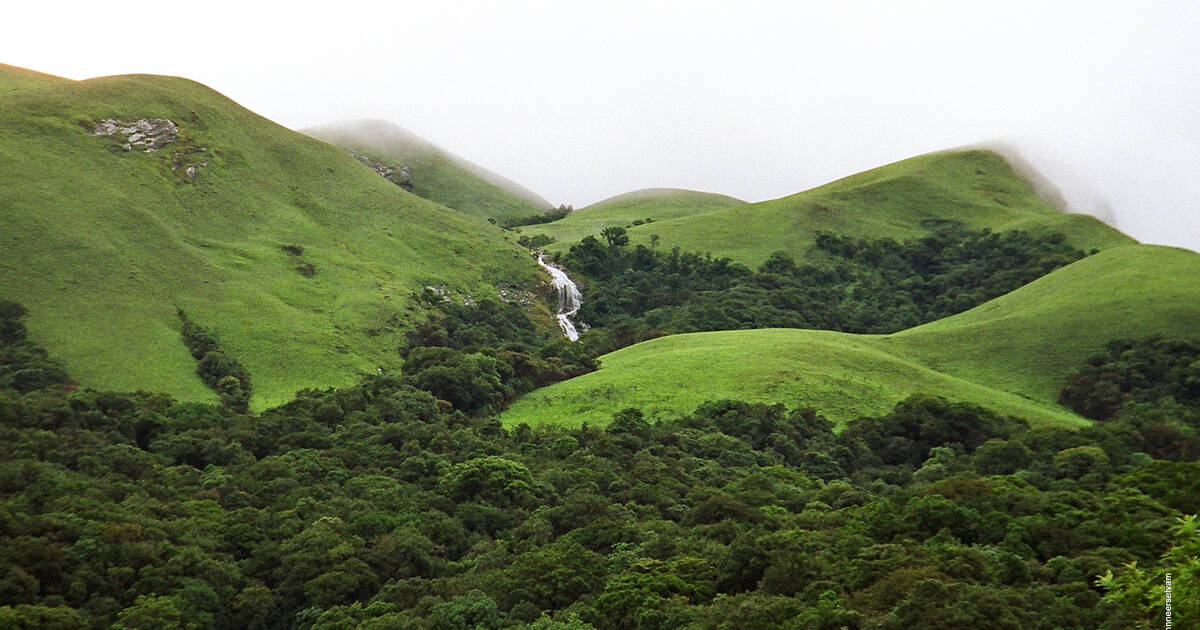 The region influence Indian monsoon weather patterns by intercepting the rain-laden monsoon winds that sweep in from the south-west during late summer.
The Western Ghats has over 7,402 species of flowering plants, 1,814 species of non-flowering plants, 139 mammal species, 508 bird species, 179 amphibian species, 6,000 insects species, and 290 freshwater fish species; it is likely that many undiscovered species live in the region. At least 325 globally threatened species occur in this region.
The region provides important hydrological and watershed functions, nearly 245 million people live in the peninsular Indian states that receive most of their water supply from rivers originating in the Western Ghats. Thus, the soil and water of this region sustain the livelihoods of millions of people. With the possible exception of the Indo-Malayan region, no other biodiversity hotspot impacts the lives of such a large population.
The high rainfall has produced dense forests on the seaward slopes, with bamboo, teak, and other valuable trees. Some rivers among the region have been dammed to produce electric power. A number of hill resorts are located in the mountains of the Western Ghats.